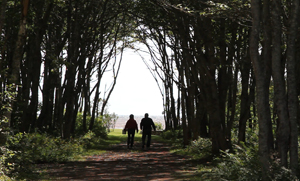 Spiritual Well Being
The Centre Goéland offers a tranquil, comfortable and safe setting that creates the feeling of home. The privacy allows people to feel at ease to be themselves. Being in a very relaxed and peaceful setting with indoor and outdoor natural beauty to take in, visitors are often in a state of rest and peace allowing for openness and personal exploration. The Goéland is known for enriching lives, where people undergo personal growth and life changing experiences.
The Centre Goéland is a neutral facility that is open to multi-cultural, lifestyle and social groups with their own unique programming. There is flexibility in the level of services that are available, and how user groups make use of the property. The staff and management are very accepting, welcoming and open adding to the overall experience.
Spiritual events hosted by our Centre have included yoga retreats, marriage preparation, personal exploration and development camps and creative arts workshops.